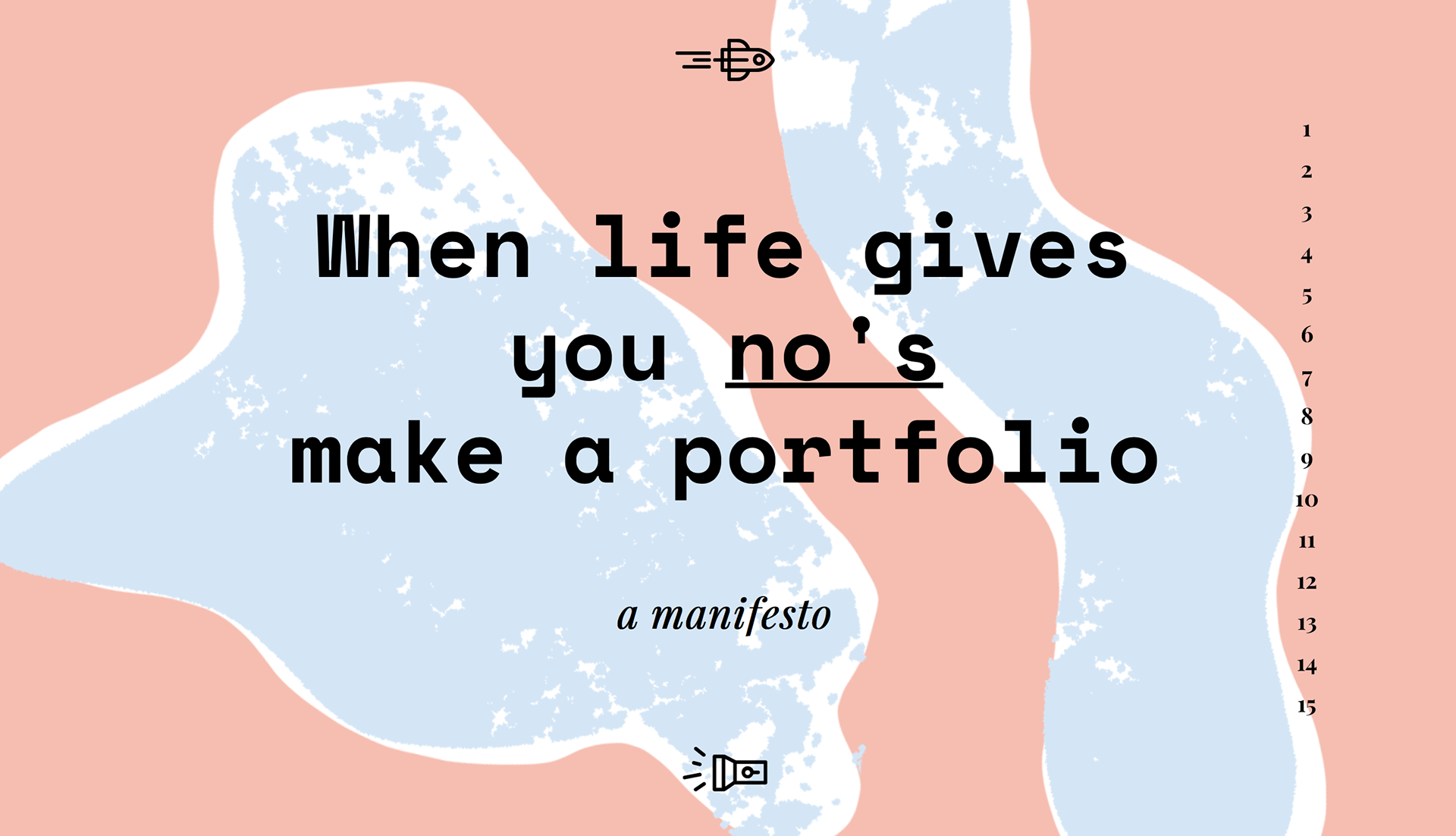 From October to December 2016, I completed a two month internship at Studio AH-HA, a multi-disciplinary design studio based in Lisbon. 
I was involved in a collaborative studio project "When Life Gives You No's", a manifesto created to coincide with a Ladies Wine & Design event hosted by Studio AH-HA. The manifesto consists of 15 phrases intended to encourage us to create a portfolio, even when life gives you no's. 
My role in this project was to create playful, abstract background patterns to compliment each individual phrase. The manifesto was then created into a website and displayed as an exhibition exclusive to the event.